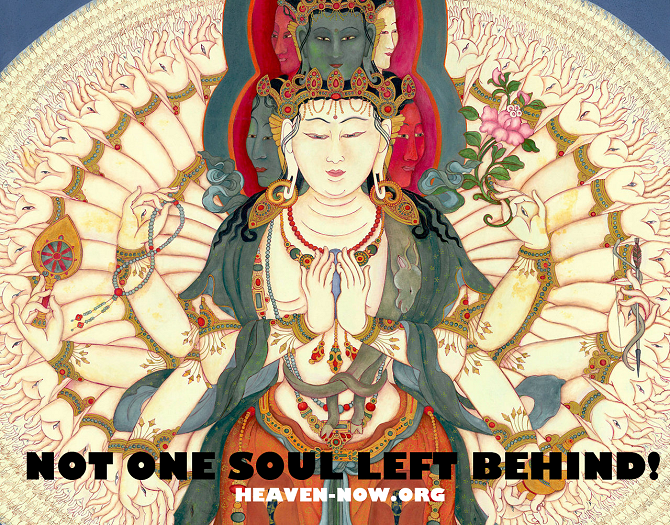 Avalokiteshvara is the being of perfect compassion who decided to await for all sentient beings to be freed from suffering before moving on to attain buddhahood. The Dalai Lama, who is said to be the reincarnation of Avalokiteshvara, said that he prays his favorite prayer daily:
"As long as space remains, and as long as sentient beings remain, until then may I too remain, and help dispel the misery of the world."
This prayer describes the intent of Avalokiteshvara looking toward the day that all suffering comes to an end.
Avalokiteshvara is said to still be waiting. However there are those who believe that Avalokiteshvara may not be waiting too much longer. The Dalai Lama has said that he is the last one in the line. This may suggest that wonderful things may be around the bend for all of us.
Not one soul left behind!