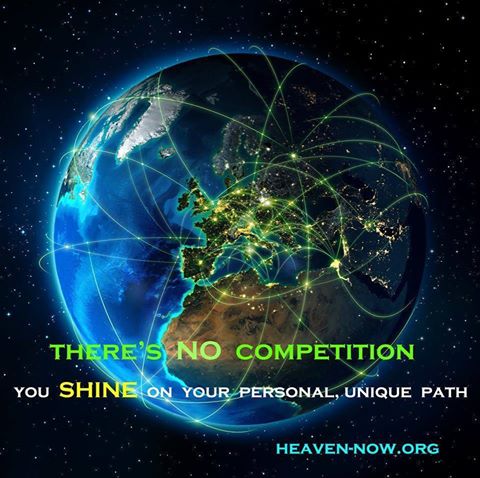 Sometimes people think they are in competition with other people. The truth is that there is no competition whatsoever.
That is because each person has their own unique path like no other person has.
Our paths may intersect or follow a similar course for a little while but there is no path that is the same as yours. Your path is just for you and you are the only person who can follow it…
… AND YOU SHINE ON YOUR PATH!