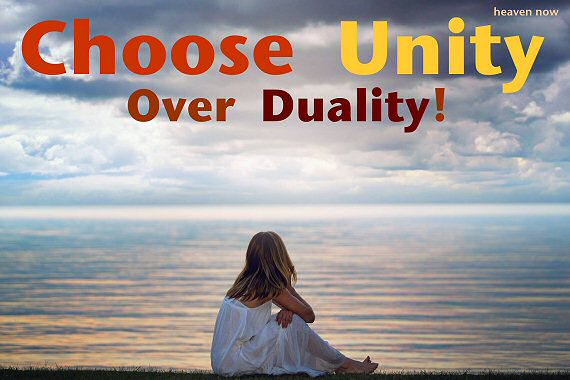 We are Growing from Duality into Unity!
DUALITY:
Good versus evil
Us versus them
Rich versus poor
Democrats versus Republicans
Light versus Dark
UNITY:
We are ALL part of the same divine being. We are all one. This fosters:
Compassion
Connection
Love
Understanding
Joy in helping one another
WHICH DO YOU CHOOSE?